Meet Kristin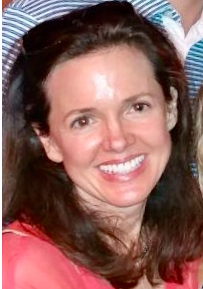 Philosophy
I am passionate about helping students in all areas of English: writing, grammar, critical reading, AP, and IB. In general, the biggest need is guidance with the Reading Comprehension and English/Writing Skills' sections on standardized tests, including the ACT's, SAT's and NCFE's.
Prior to starting Savvy Edge in 2004, I served as a high school English teacher for 11 years. Nine years were spent in the Charlotte Mecklenburg School system (most recently as English teacher at Myers Park High School 2018-2019) and two years at Charlotte Christian School.
---
Background
Childhood: Raised in Winchester, VA – 60 miles west of Washington, D.C. in the Shenandoah Valley.
Handley High School: , a privately endowed public school, 1984
University of Richmond: BA: English, 1988
US House of Representatives – Congressman Larry Hopkins: Legislative Assistant (10/1988 to 05/1990)

William & Mary: MA Education: Secondary English Teacher, 1992
West Mecklenburg High: 9th-11th Standard & Honors English Teacher – Charlotte, N.C. – 1992-1996
Myers Park High School: IB, Creative Writing & Honors English Teacher – Charlotte, N.C. – 1996-2000; 2018-2019
Charlotte Christian School: AP & Honors English Teacher – Charlotte, N.C. – 2000-2002